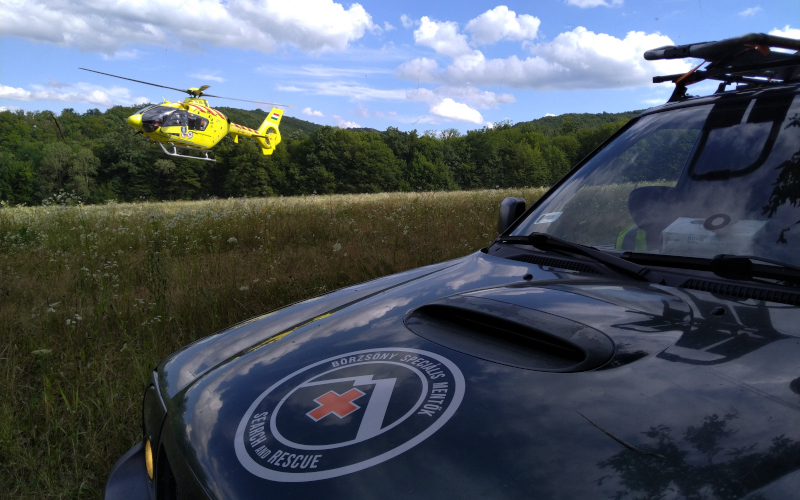 ---
---
In the early afternoon, the Pest County Disaster Management Directorate alerted the Börzsöny Mountain Rescue team to the Rend kövek area, located along the Börzsöny's red square tourist trail. According to the report, a lady had fallen from the rocks and sustained serious injuries.
The mountain rescuers stationed at Királyréti immediately set off towards Királyháza in two off-road vehicles, where they arrived almost simultaneously with the Vámosmikola Firefighters, the National Ambulance Service personnel, the police, and the forester from Ipoly Erdő Zrt.
At this point, the coordination of the rescue operations informed that the rescue helicopter was able to land further away from the scene, and its medical team reached the injured hiker on foot, providing immediate care.
The mountain rescuers, firefighters, ambulance personnel, police, and the forester reached the Rend kövek area using their off-road vehicles. After providing initial medical treatment, they transported the injured hiker by another off-road vehicle to the ambulance waiting nearby. The ambulance then carried the injured hiker to Vác Hospital for further medical attention.
---
We are volunteers into a non-profit organisation. Be cool and support us.
---
---
---
---
---
---
---
---
---
---
---