---
---
The Nagymaros Volunteer Firefighters Associationreceived an alert on Sunday afternoon that a middle-aged foreign woman had fallen off her bicycle near Zebegény. According to the report, the woman was lying on a steep hillside and had suffered more severe injuries.

The Nagymaros Volunteer Firefighters contacted the Vác Professional Fire Department and also informed the Börzsöny Mountain Rescue Service, as it was presumed that bringing down the injured person from difficult terrain would be necessary.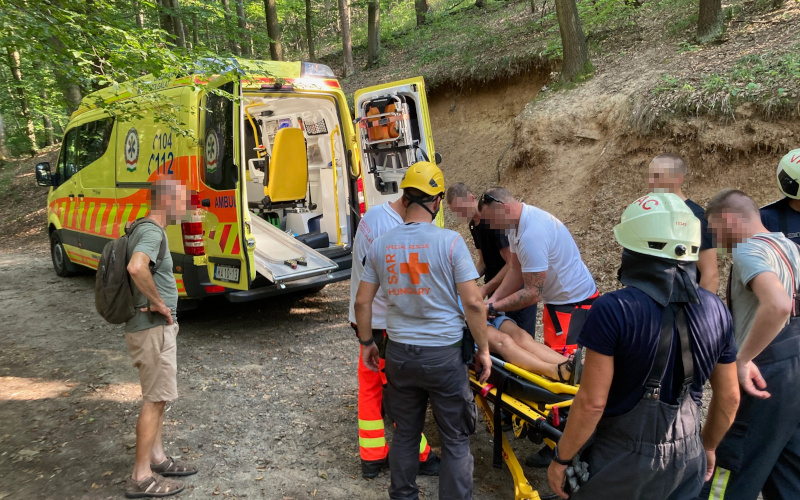 Upon arriving at the scene, the professional and volunteer units found the injured woman on a steep hillside. The team from the National Ambulance Service, who had arrived in the meantime, determined that the woman had likely suffered a thigh and neck injury, and her transportation needed to be handled very carefully. Using ropes on the steep slope, the professional and volunteer units carried the injured woman down to the ambulance.

The paramedics transported the injured woman to the hospital in Vác for further examination and treatment.
---
We are volunteers into a non-profit organisation. Please be cool and support us
---
---
---
---
---
---
---
---
---
---
---